Storms Can Cause Significant Tree Damage
If a storm has taken out or damaged one or more of your trees, you can count on us to prioritize your needs and deal with your storm damage. Rest assured, we are here to help, give our office a call: (970) 432-0000. At this time, we do not offer 24/7 after hours emergency tree service.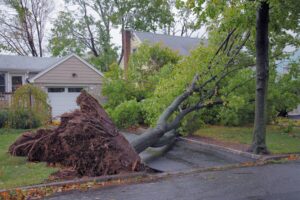 Emergency Services for Tree Pruning and Removal & Clean-Up
For more information on the tree services we provide, please visit our Services page.